Precast Concrete Stadium Risers
Precast Durability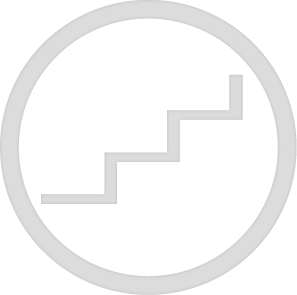 Riser Specs
When you're searching for a reputable source of quality precast concrete structures, Nitterhouse is an industry leader recognized for outstanding products and client satisfaction. We call on engineering excellence and the latest technology to manufacture precast concrete stadium seating solutions capable of saving you time and money while delivering superior project results. No matter the size, scope or unique project requirements, we'll custom design a precast concrete stadium system to efficiently meet your needs.
Nitterhouse precast concrete stadium risers offer a host of benefits and advantages that make it the perfect choice for quality, durable seating. Arenas, theaters, gymnasiums, natatoriums, ballparks and other entertainment venues all benefit from precast concrete risers that provide exceptionally long service life and fire resistant construction. Our line of precast stadium risers is custom built to your exact specifications and can be designed for clear spans of 30 plus feet. This capability helps in creating open, efficient usable space below the seating level.
Benefits of Precast Concrete Stadium Risers:
ecoSmart material – Nitterhouse precast concrete risers are manufactured with ecoSmart materials that effectively reduce greenhouse gas and CO2 emissions. ecoSmart means you get a concrete product that's easier on the environment without sacrificing quality and dependability.
Inherent fire rating – Precast concrete stadium systems are the safer choice for public places such as arenas, theaters and ballparks by providing greater resistance to fire damage.
Superior sound and vibration control characteristics – They create a more conducive environment for live performances and sporting events with precast stadium seating that helps control sound levels and vibration.
Low maintenance – Less required upkeep is a desirable feature for heavy-use stadiums and entertainment venues.
Quality-controlled production – With 90-plus years of industry experience, Nitterhouse is a reputable dealer that adheres to strict quality standards and practices.
Long-term durability – Concrete precast stadium systems will maintain appearance and structural integrity longer than most other conventional seating materials.
Year-round manufacturing and erection – We have the production and service capabilities to support your needs no matter the time of year or project location.
Ordering Custom Manufactured Precast Concrete Stadium Seating
Whether you're designing an amphitheater for the performing arts or an indoor multi-sport facility, we have the custom manufacturing capabilities you desire. We'll work within the specifications of your designs to deliver a stronger, more durable and functional precast stadium system that offers a superior user experience. As a family-owned business with a proud reputation for service and integrity, we stand behind the quality of the stadium risers and seating systems we produce.
Give us a call or contact us online for additional information on precast concrete stadium risers and place your order with Nitterhouse today!