PRECAST CONCRETE FOR HOTELS
Are you a hotel builder or architect thinking of incorporating precast concrete into the design of your projects? Nitterhouse Concrete Products manufactures a broad selection of precast products that offer an excellent alternative to traditional building materials. Precast concrete wall and floor panels, stairs, beams, and columns will meet your project's structural requirements, while also enhancing guest comfort, privacy and safety.
Nitterhouse can customize architectural precast hotel components to your specifications, giving you maximum flexibility when designing your new hotel.
We are a single source of precast components – what you need when you need it.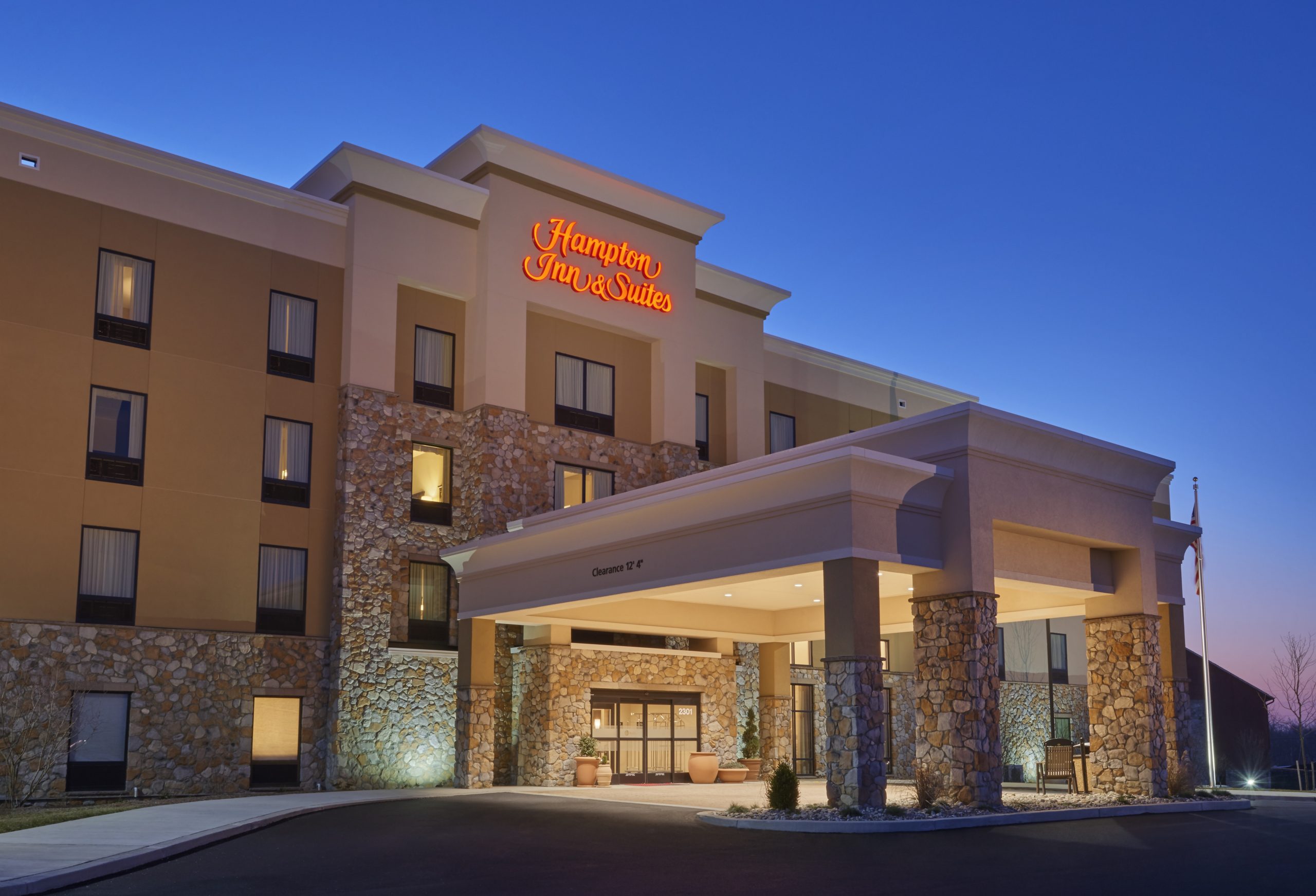 HAMPTON INN & SUITES | MT. JOY, PA
HAMPTON INN & SUITES | MT. JOY, PA
Summary:
New modern anchor hotel
85 individual rooms & suites
Conventional precast/masonry construction
Learn More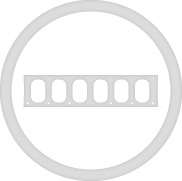 Fairfield Inn | Mechanicsburg, PA
Fairfield Inn | Mechanicsburg, PA
CMU framing with NiCore hollow core plank on the 2nd floor thru 5th floors and including the roof

57,235 square feet of 8" NiCore hollow core plank
Learn More
WHAT ARE THE BENEFITS TO PRECAST HOTEL BUILDINGS?
The many advantages of using precast concrete for hotel construction include:
Aesthetic versatility: The exterior and interior appearance is a critical factor when guests select a hotel — and determine whether they will stay there again. Precast concrete gives designers the flexibility to maximize the use of color and other aesthetic effects, and even integrate local historical elements and features into the design.
Speed of construction: The highly competitive nature of the hospitality industry demands a rapid project completion time. Precast concrete enables a faster construction time so hotel owners can generate revenue quicker, and with lower material and labor costs.
Sound insulation: Privacy is essential for hotel guests. The superior sound insulating qualities of precast concrete wall and floor panels for hotels creates a quiet room environment that will make the stay more enjoyable for your guests.
Comfort: Precast concrete components feature excellent thermal efficiency for greater hotel room comfort. Hotel owners and operators will also benefit from lower energy costs.
Lower lifecycle costs: Constant guest turnover makes hotel property upkeep a daunting challenge. The inherent resiliency of precast concrete minimizes preventive maintenance needs and enhances the structure's durability, resulting in reduced ownership costs.
Safety: Precast concrete offers excellent protection against fire, storms, earthquakes, external explosions and man-made disasters. It will also help you comply with the stringent hotel fire and building codes.
Improved indoor air quality: Architectural precast hotel components are free of volatile organic compounds and do not promote mold growth, resulting in improved hotel air quality.
NITTERHOUSE CONCRETE PRODUCTS FOR YOUR HOTEL CONSTRUCTION PROJECT
Nitterhouse Concrete Products produces top-quality structural precast floor panels for hotels, as well as other essential building components such as wall panels, stairs, and columns. Our combination of superior materials, excellent craftsmanship, and strict quality control procedures ensures a finished precast concrete product that will exceed your expectations. Our list of successful construction projects includes hotels and hotel parking structures located throughout the mid-atlantic.
HOTEL BUILDING DESIGN ASSISTANCE
There are many aspects to consider when building your concrete hotel, from room shapes to wall colors and other design elements. These components work together to create an atmosphere and aesthetic that gives your guests their first impression of your hotel, so it's important to get them right.
The design stage of the process is crucial to the success of the build, as design plans lay the foundation for all of the construction phases that will follow. If something is off with the design, it will throw off other aspects of the project as well. That's why we offer design assistance with your precast hotel building so you can have the expert guidance you need to make the best design decisions.
Our knowledgeable, experienced design team will incorporate all of your specifications into their plans while also helping you economize your selections for additional cost savings. And with their technical knowledge, they can make sure that all of your choices will complement each other as well as your concrete hotel building site.
ON-SITE ERECTING SERVICES FOR PRECAST HOTELS
In addition to designing and manufacturing structural precast hotel components with architectural features, we also provide on-site erecting during construction. We closely coordinate all aspects of the delivery and installation of your precast concrete products, helping to make sure that supplies are where they need to be when they need to be there. We also work with the designers, architects and construction crews to keep everyone on the same page for a quick and smooth building process.
Our precast concrete expertise is vital as on-site support, as we know how  to handle the materials in different situations. Our team can point out opportunities to improve the process and achieve the best results. Since we have worked on many precast hotel buildings and other large-scale construction projects, we also know what to expect and how to respond quickly and effectively to any challenges that may arise.
QUALITY ASSURANCE WITH OUR PRECAST HOTEL BUILDINGS
Precast concrete is a naturally durable, high-quality material. The manufacturing process for hotel precast concrete also lends itself to enhanced quality assurance, as it is  produced off-site in a controlled environment. As a result, it is exposed to fewer external elements compared to traditional construction materials that are prepared on-site —so you can achieve more consistent results.
At Nitterhouse, we take pride in the quality of our concrete products. We craft our precast concrete panels, NiCore hollow core plank for flooring, double-tees, beams, and other products to your specific requirements and manufacture them to maintain the structural strength and integrity of the material. We use all the latest technologies and the advanced skills of our engineers and craftsmen to continually expand and strengthen our broad range of available products.
We maintain such a large product selection so that we can be your single source for precast concrete products, which allows  for greater control over the quality of your building. Throughout the manufacturing, design and construction processes, we pay close attention to all the details to ensure everything is built to meet the highest quality standards.
CONTACT US TO LEARN MORE
Learn more about the many ways in which custom-engineered precast concrete can improve the results of your hotel construction projects. Contact Nitterhouse Concrete Products for more information and a project estimate today.
Versatility in the size, shape, and finishes that are available
Efficient in its design, manufacturing and erecting
Resilient to stand the test of time through weather, fire and other events