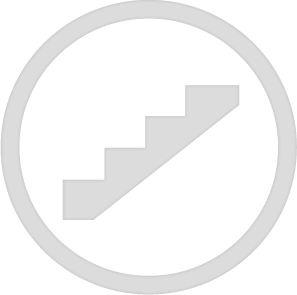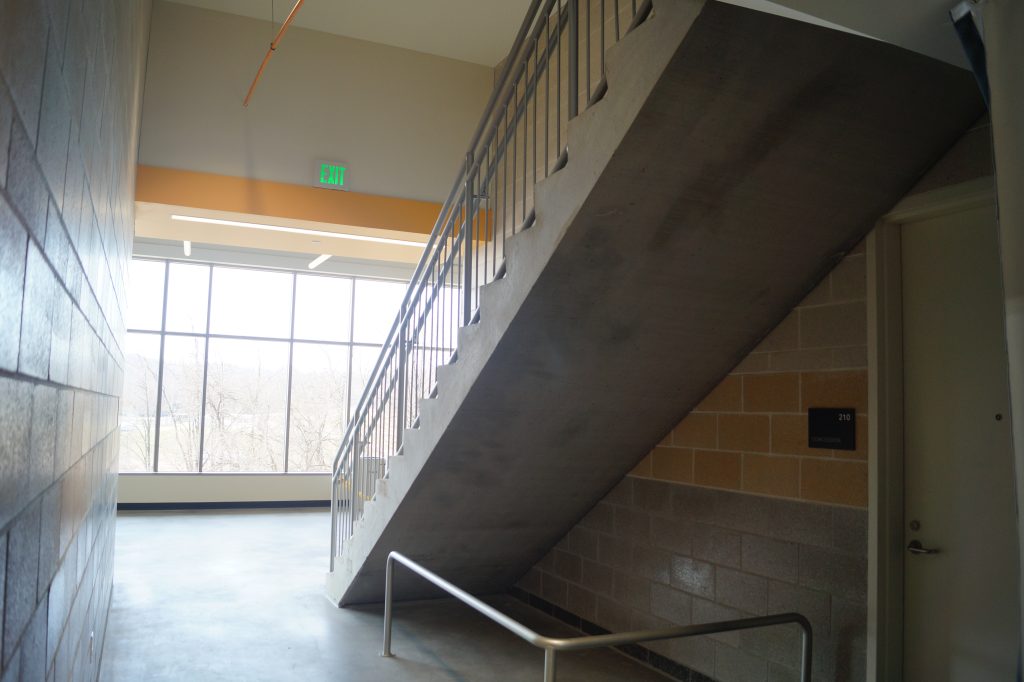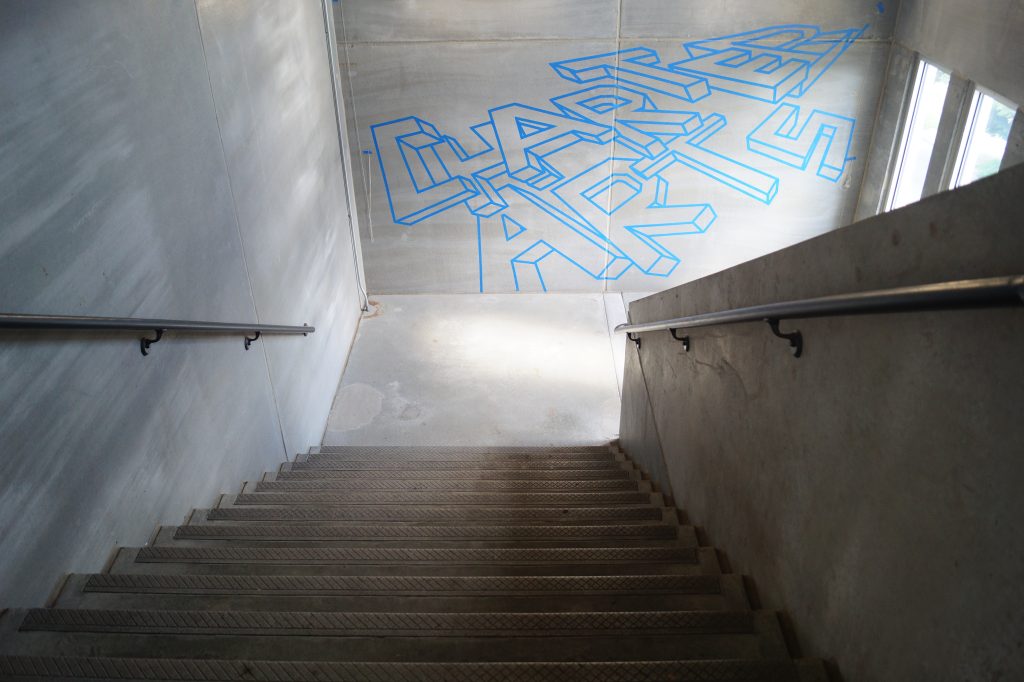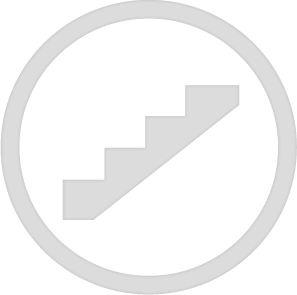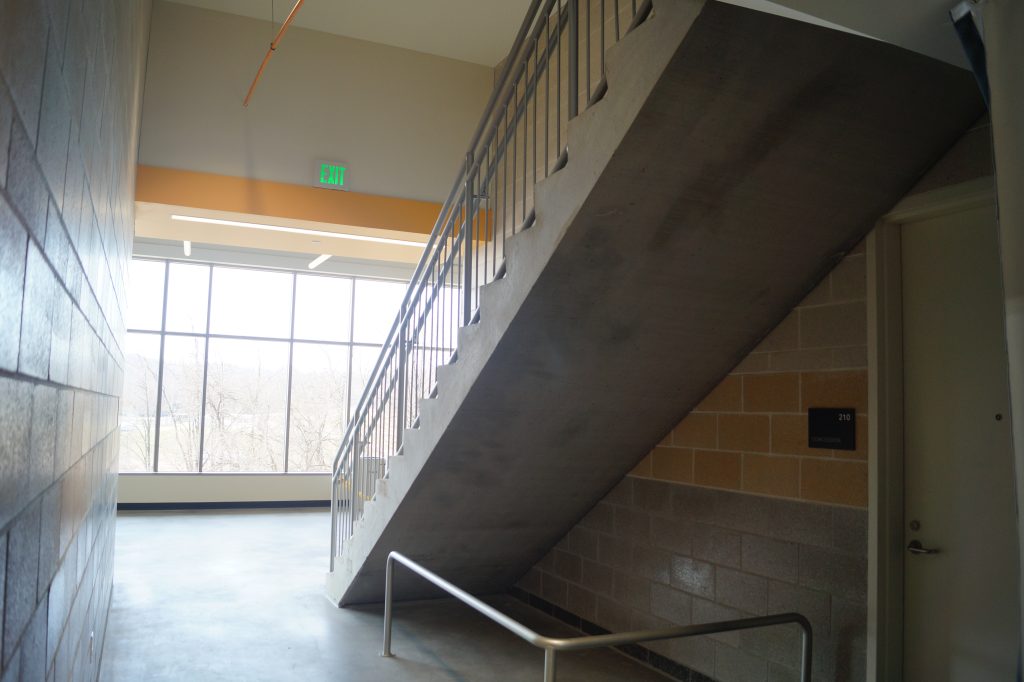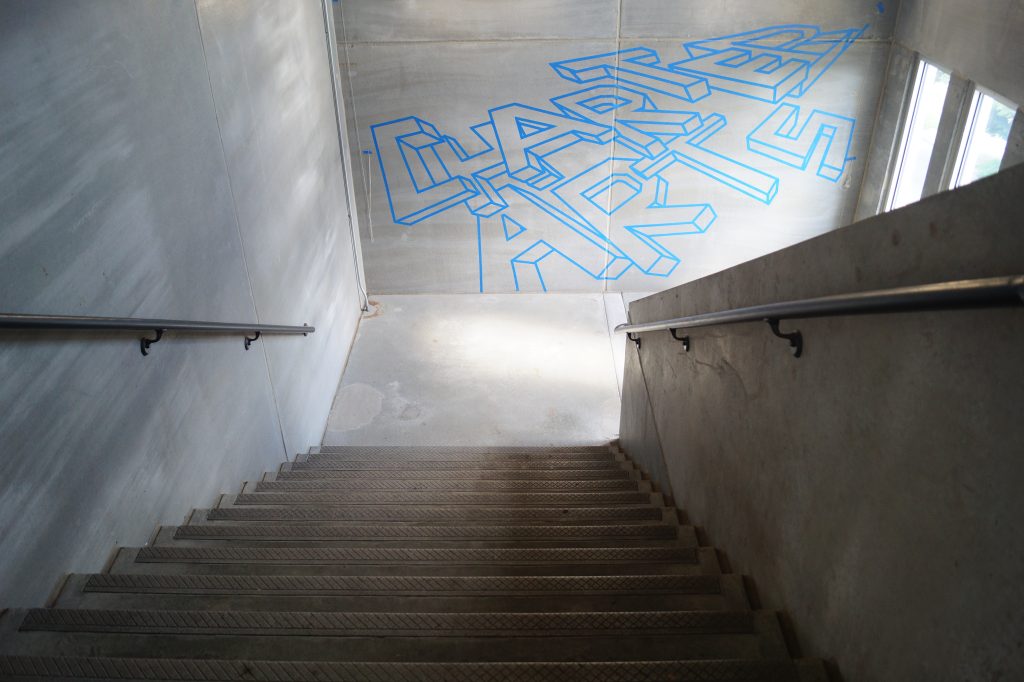 Precast Concrete Stairs
Nitterhouse precast concrete stairs provide a faster, easier and more economical building material for engineers and construction companies. Our precast concrete stairs are the ideal choice for parking structures, as well as for use in combination with precision-manufactured precast and prestressed concrete plank NiCore on all types of buildings. Whether you have plans for an office building, schools, churches, municipal buildings, as well as any multi-housing facility, our top-quality precast concrete stairs support durable, fire-resistant construction.
As a leader in product innovation with advanced technological capabilities, we're able to provide customizable precast concrete stairs that meet your specific project requirements.
Our precast stairs are available in three distinct monolithic designs:
Open Zee stairs
Half-Open Zee Stairs
Stringer Stairs
All stair units are specifically engineered for the individual project, and are available up to 5′ wide with risers ranging in size from 6-1/4″ to 7″. Treads are 11″, and typically include cast-in metal nosings.
DESIGN AND FUNCTIONALITY OF PRECAST STAIRS
When working with Nitterhouse Concrete, your prefabricated concrete  stairs are prepared at our 127,500-square-foot facility. Architects, construction professionals and engineers alike can benefit from the stress-free design process in which our experts make recommendations for setups. We begin the process by learning more about the intended use of your orders and gathering dimensions for accuracy.
Building concrete steps used to involve cast-in-place methods that were messy, time consuming and difficult to monitor. With Nitterhouse, your precast concrete stairs arrive at job sites in an efficient set up for a seamless installation. Your finished product is crafted without being exposed to changing temperatures, winds and moisture which can weaken the structural integrity of concrete.
CUSTOM CONCRETE MIXTURES FOR PRECAST STAIRS
Nitterhouse Concrete separates itself from the competition by walking clients through each  part of the precast stair design phase. We've been in business since 1923, and we have a reputation for only using the highest-quality aggregates to manufacture our precast stairs. Our designs let you complement a building's exterior with precast stairs in  matching or contrasting shades.
HANDRAILS AND STEEL REINFORCEMENTS
Metal handrails and treads help keep your installations up to code. Speak to us about designing a precast stair set that has safety as a major consideration for during construction access— these designs save all trades time during the overall construction process.
Additionally, our precast designs incorporate steel reinforcements for heavy loads. We space out these supports to reduce the chances of stress cracks year-round. There is a great deal of usage flexibility with our precast stairs, as you can use them for entryways, basements and other above grade applications.
APPLICATIONS OF PRECAST CONCRETE STAIRS
Prefabricated concrete steps are an important safety aspect of your building project. Our product is suitable for indoor and outdoor use, and configured as stringers, open zee or half-open zee for all types of installations. Consider our IBC compliant precast products for the following:
PARKING GARAGES
Precast stairs are necessary additions to multilevel parking structures.  Stringer units are the most economical configuration and are made with high-strength concrete in order to help minimize weathering and cracking issues.
OFFICE BUILDINGS
Concrete stairs towers stand as a focal point for commercial buildings.  Metal nosings or abrased concrete surfaces offer a non-slip tread to keep employees and visitors safe.
SCHOOLS AND UNIVERSITIES
Match the outside of academic buildings with installations that help students get to class on time.  Nitterhouse stair units are made with high-strength concrete and are a durable addition to any high-traffic area.
DORMITORIES
Grant college students access to multiple floors inside or outside the dorms. Precast concrete stairs are cost-effective for either 2 levels or when the dorms stretch multiple stories high.
AIRPORTS
Equip airports with stairs that do not chip or separate over time. Flight crews and passengers get to where they need to be thanks to stairs that can take a beating from rolling luggage and heavy foot traffic.
HOTELS
Precast stairs provide a neat, clean and professional appearance. Nitterhouse products are safe to install near swimming pools, hot tubs and areas experiencing high humidity.
APARTMENTS
Our 3 different configurations make it possible for residents to reach different floors in multilevel complexes. Our prefabricated concrete steps reduce impact vibrations that might disturb those living near high foot traffic areas like laundry facilities, mailrooms and trash receptacles.
CONDOS
Brand new condominiums go up quickly thanks to our concrete stairs that take just hours to install. Each stair contains fire-resistant materials so inhabitants can exit safely in case of an emergency.
BENEFITS OF PRECAST CONCRETE STAIRS:
There are many advantages of choosing precast concrete products for architectural and construction products of all kinds. Our precast concrete stairs are durable and long lasting to retain their functionality and enhance the long-term value of your property and structure. Precast stairs are lighter than other conventional building materials, are prestressed for crack control and offer quick and easy installation to keep your project moving at a faster pace.
Additional benefits of purchasing precast concrete stairs from Nitterhouse include:
ecoSmart material – Do your part for environmental sustainability by choosing a construction material that causes lower CO2 emissions and is exceptionally strong and easy to work with.
Inherent fire rating – Precast concrete stairs will endure extreme heat and fire damage for a safer, more secure living or work environment.
Superior sound and vibration control characteristics – Whether building a school, office complex or apartment units, inhabitants will appreciate less residual sound and lower vibrations with precast concrete stairs.
Low maintenance – We use a multi-layer process to produce precast concrete stairs that maintain appearance and functionality over time with minimal required upkeep.
Quality-controlled production – We manufacture our precast stairs in a state-of-the-art facility by experienced professional craftsmen. All of our processes, materials and finished products are stringently tested and scrutinized to meet the highest quality standards.
Long-term durability – Concrete precast stairs manufactured by Nitterhouse exhibit exceptional loading characteristics and are designed to provide long service life.
Year-round manufacturing and erection – Our Central PA production facilities and crews work all year long to ensure you have the precast products you require backed by attentive customer service.
On time delivery with what you need  when you need it.
PLACE YOUR ORDER FOR CONCRETE PRECAST STAIRS FROM NITTERHOUSE
We offer a full range of customizable precast concrete stairs that set the bar for quality and reliability in the industry. Experience the advantage of partnering with a family-owned and operated business with the experience and broad capabilities to support your project needs. Give us a call or contact us online to get your project started today!
Versatility in the size, shape and finishes that are available
Efficient in its design, manufacturing and erecting
Resilient to stand the test of time through weather, fire and other events