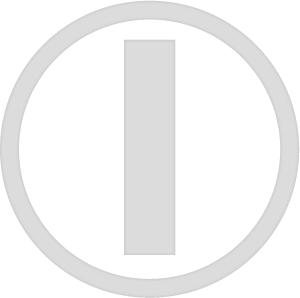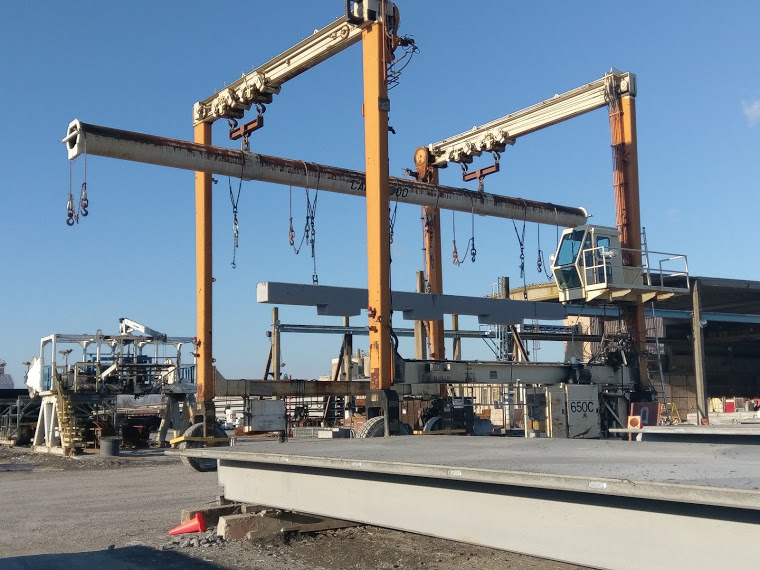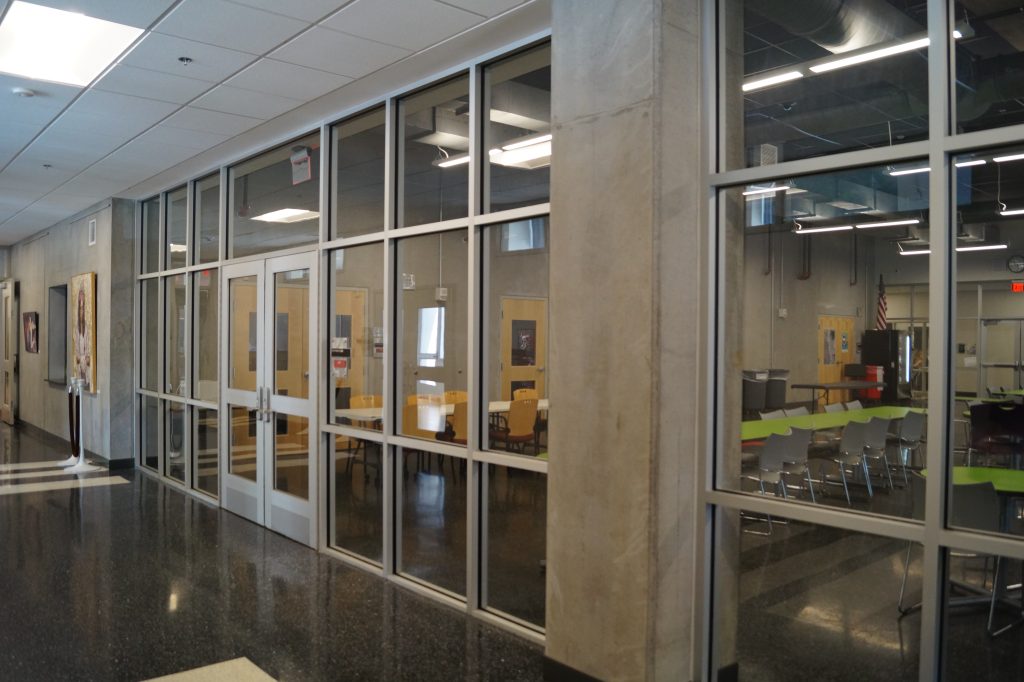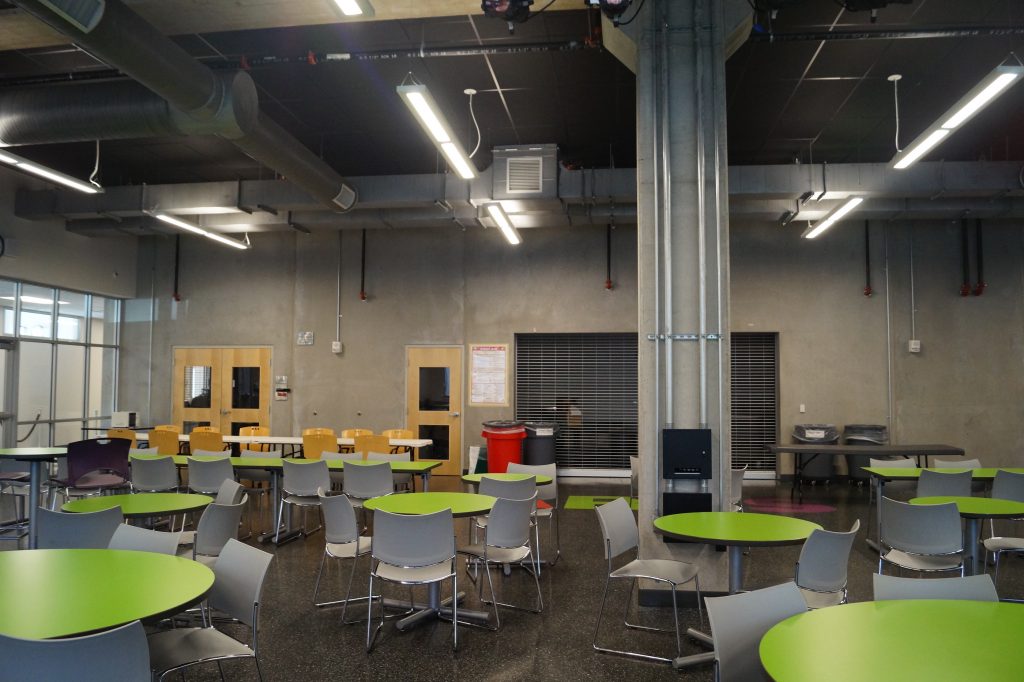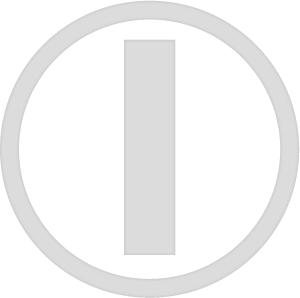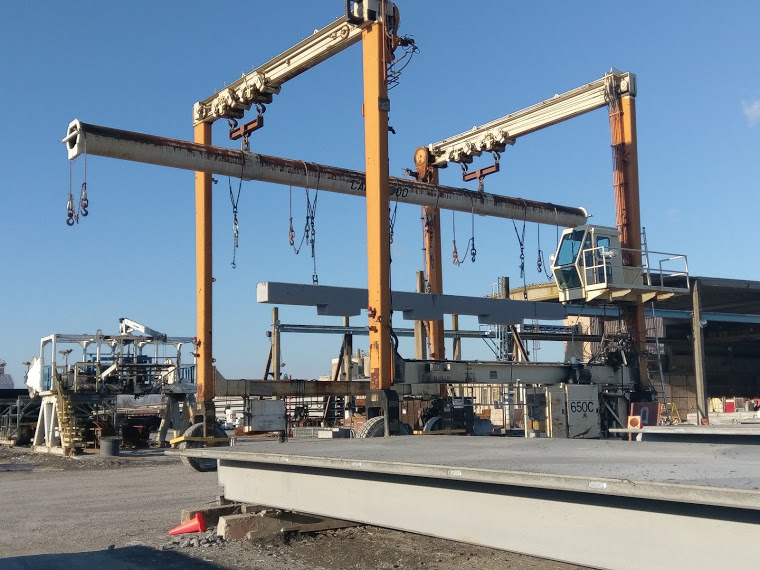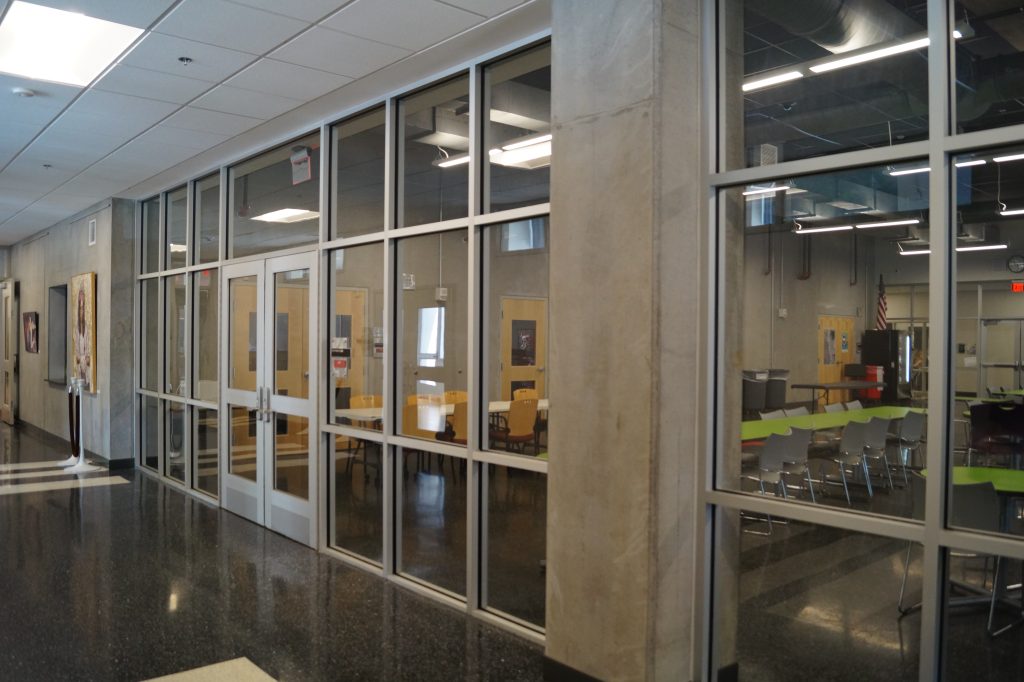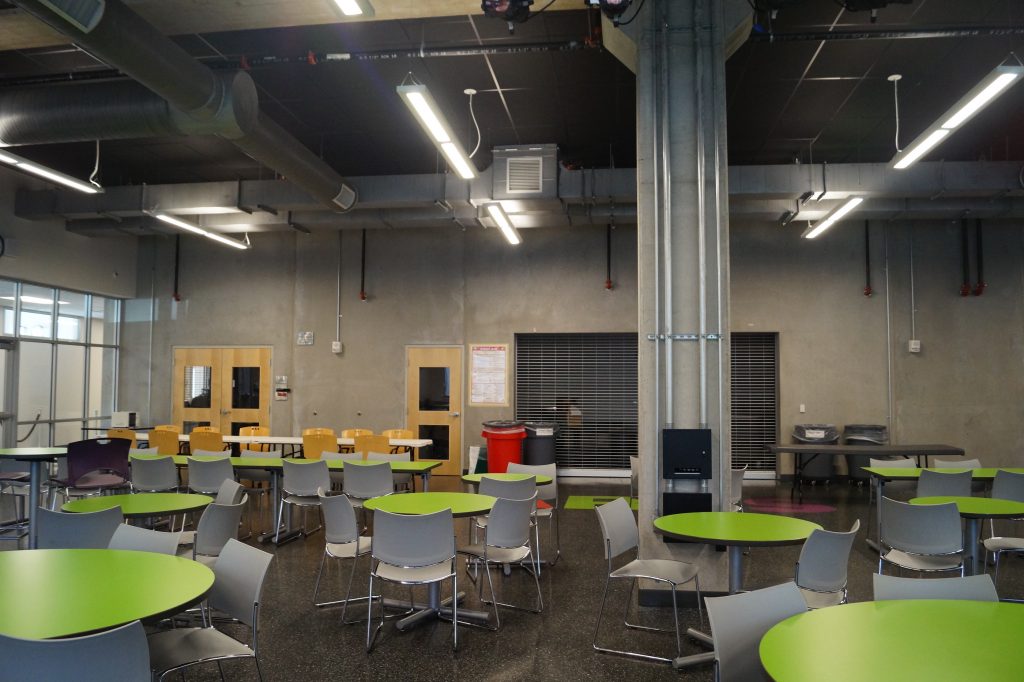 Precast Concrete Columns
Consider something new for your upcoming building project. One significant advantage of working with precast concrete column manufacturers is that your design options are limitless. Precast concrete columns take on virtually any shape to meet the demands of all industries.
Nitterhouse Concrete recommends using our precast columns anytime your assignment calls for a vast open space. Expand into new opportunities knowing you have room for vehicles, employees, students, visitors and more. Create a full-size parking garage using columns as your basis, or use precast concrete columns to build a college campus from the ground up.
Precast columns from Nitterhouse grant you flexibility in terms of structure and aesthetics. Our experienced team will introduce you to various concrete colors and textures for an appearance that matches your mission.
PRECAST DURABILITY
Since 1923, Over the years Nitterhouse Concrete has earned a proud reputation as a reputable manufacturer of high-end precast concrete products and structures. In addition to our line of architectural panels, wall panels and beams, the Nitterhouse structural product family also includes precast/prestressed concrete columns. Every one of our columns is designed for the specific application you require to ensure maximum quality and lasting performance.
We make it easy to find the exact precast concrete columns you need by taking your unique specifications into direct account. Connection details, haunch configurations, sizing, capacity, are all considered on each individual column. Whether produced as prestressed or conventionally reinforced, Nitterhouse structural columns are available in various lengths and sizes perfectly suited for your design application.
DESIGN AND FUNCTIONALITY
Nitterhouse Concrete provides custom mixtures for our clients. We discuss your overall vision to select high-quality aggregates for precast concrete columns, walls and caps. Being a single-source provider of precast products, we rely on decades of field experience to develop modern and contemporary color tones.
The professionals at Nitterhouse utilize soft and coarse aggregate materials along with pigments to alter shades of concrete. Rest assured knowing your precast pieces will hold their appearance for years.
APPLICATIONS OF PRECAST CONCRETE COLUMNS
Precast concrete systems serve in both urban and rural locations. Architects and engineers turn to Nitterhouse for custom precast columns that help support concrete beams and overhead structures. Precast columns are typically square or rectangular in shape, which allows them to stand in a vertical fashion.
Builders often choose precast concrete columns to bring the following multilevel structures to life:
PARKING GARAGES
Precast concrete columns help to allow construction crews to build parking structures next to preexisting structures.
APARTMENT COMPLEXES
Multilevel apartment buildings can use a column and beam system to gain open space for common areas such as lobbies, work out areas, pools and meeting rooms. Architectural finishes can also be applied to columns to compliment other material finishes within these spaces.
INDUSTRIAL STRUCTURES
The fire-resistant qualities of precast columns make these designs suitable for various industrial applications. You can place column configurations near heavy-duty machines and with properly designed connections you will not have much worry about fasteners loosening over time.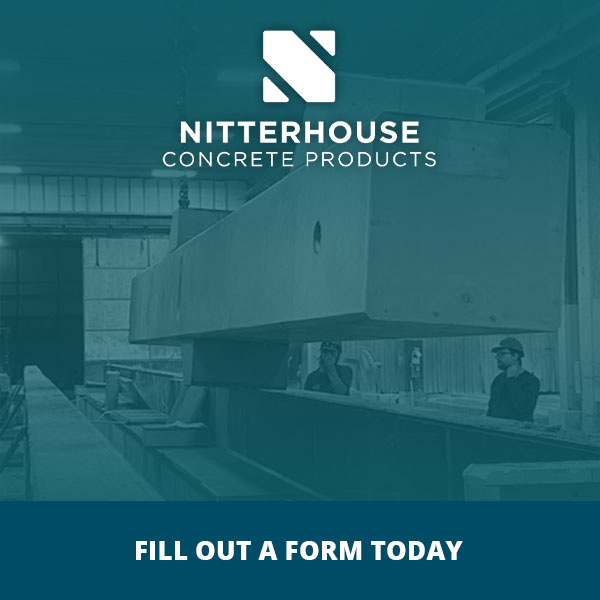 BENEFITS OF PRECAST CONCRETE COLUMNS:
Utilizing precast concrete components in the building design delivers many benefits to engineers and building companies. Use of our precast concrete columns often allows for reduced costs relating to building materials, installation and long-term upkeep. That's not to mention accelerated construction schedules that help you complete projects on time. Structures designed with precast concrete columns also achieve inherent fire ratings and provide extended service life, in turn making commercial and residential properties more attractive to consumers.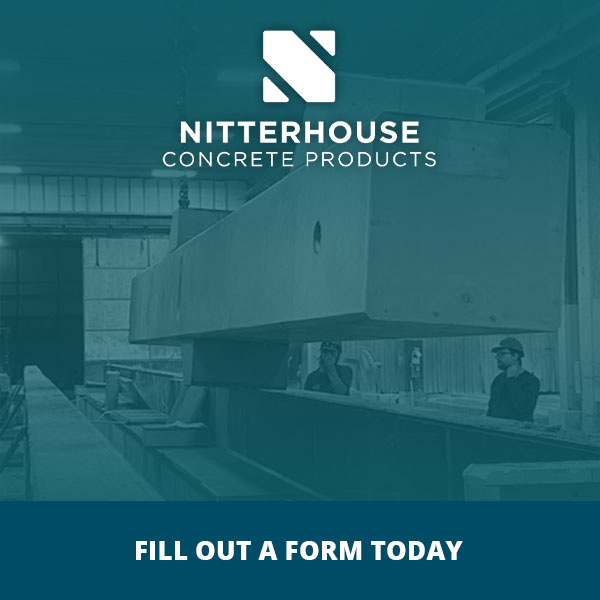 Additional advantages of using Nitterhouse precast concrete columns include:
ecoSmart material – Precast columns we produce in our modern facilities feature ecoSmart materials that reduce CO2 emissions and are stronger, more durable and provide exceptional versatility and value.
Contributes to LEED performance – our precast concrete columns help contribute to your building reaching Leadership in Energy & Environmental Design (LEED) certification for best-in-class building strategies and sustainable manufacturing practices.
Inherent fire rating – Precast concrete's inherent properties offer increased protection against fire damage. Our precast columns provide lasting resistance to extremely hot temperatures and reduce the likelihood of catastrophic structural damage.
Flexible sizing and configuration – As the designer and manufacturer with our own cutting-edge production facilities, we can customize concrete columns to your exact specifications.
Shorter construction duration – Complete jobs quicker with precast structural products meticulously designed for easy, more effective installation in a variety of challenging conditions.
Year-round manufacturing and erection – Our Central PA manufacturing facility and service crews work all four seasons to ensure the building materials you require are always available when you need them most.
Superior loading – Nitterhouse precast concrete columns feature exceptional strength and load principals compared to traditional concrete products and other common support materials.
On time delivery with what you need when you need it
WHY NITTERHOUSE FOR PRECAST CONCRETE COLUMNS?
Nitterhouse Concrete Products looks out for your large-scale project and ensures construction timelines go according to plan. With design assistance and superior customer service, our professionals create what you need when you need it. There is a reason we have an outstanding reputation in the industry, and our family-owned and -operated company dates back to 1923.
When working on any building project, you require experts who are efficient, dependable, and highly trained to achieve the best results. Nitterhouse is certified by the Precast/Prestressed Concrete Institute, and we use the latest tools and technology within our 127,500-square-foot facility.
CONTACT NITTERHOUSE FOR CONCRETE PRECAST COLUMNS
We're a leading provider of precast concrete columns that represent the highest standards of function, safety, performance and value. Give us a call or submit an online request for additional information on the benefits of choosing Nitterhouse concrete precast columns for your project today!
Versatility in the size, shape and finishes that are available
Efficient in its design, manufacturing erecting
Resilient to stand the test of time through weather, fire and other events