In March of 1923, William L. Nitterhouse began producing concrete block in his garage. Now almost 100 years later and in the fifth generation of family ownership and management, Nitterhouse Concrete products has grown from its humble beginnings of block production to the latest technologically advanced precast concrete solutions. We continue to expand our product offerings through engineering excellence and the latest technology. Today, under the leadership of William K. Nitterhouse, we are recognized for outstanding precast concrete products and client satisfaction. Nitterhouse stands out amongst competitors as a single source precast provider. We are able to provide all the precast concrete products used in a structure. Quality was the hallmark of our founding back in 1923 and it still remains the pinnacle for all Nitterhouse companies today.
Contact us if you have any questions about our products or services. Our experienced team of professionals will be able to assist you in every stage of your project.
PRECAST CONCRETE BUILDING SYSTEMS
As a leading innovator in the manufacturing industry, we specialize in producing prefabricated concrete construction systems that are an ideal solution for a broad range of projects and applications. Our precast concrete building panels and related products provide a strong, flexible and versatile building material for commercial and residential projects. From impressive durability, fire resistance and sound/vibration attenuating characteristics to easy installation and lower maintenance requirements, precast concrete building systems deliver numerous advantages over other conventional products.
UNDERSTANDING PRECAST CONCRETE STRUCTURES
For those unfamiliar with the concrete industry, not all materials install in the same fashion. Precast concrete structures are molded and produced off-site and then delivered to a specific job site location, saving time and setup required to pour concrete mixtures on site. Prefabricated concrete construction methods date as far back as the 1950s, with professional installers assembling walls, columns & beams or platforms piece by piece to create an efficient structural system.
Builders and project managers rely on prefabricated concrete construction for quick turnarounds, accuracy and less waste compared to poured on-site solutions that are not cast under controlled conditions. There are countless applications for precast concrete structures, ranging from the transportation industry to public schools and universities. If you're looking for a tailored solution for your upcoming assignment, Nitterhouse Concrete Products is here to make your dream a reality.
The idea of using precast concrete for construction purposes exists around the world. Aside from residential and commercial buildings, our methods and technology are used for bridges, foundations, catch basins, retaining walls, culverts and beyond.
WE CREATE ARCHITECTURAL PRECAST CONCRETE PANELS
Craftsmen at Nitterhouse work with you throughout the design process. We separate ourselves from the competition by taking the time to learn your expectations for a precast concrete structure, paying close attention to the purpose of your project and the aesthetic you want to create. We go over your choices for overall appearance as well as ensuring our prestressed concrete products are properly reinforced for structural functionality.
When you work with Nitterhouse, your architectural precast concrete structure is made entirely within our Pennsylvania facility. We have the capabilities to create panels, floors, planks, beams, stairs and more in virtually any shape to fit your vision. Our clients know exactly where to go when in need of prefabricated concrete construction materials, as we have hands-on experience working with the following structures:
PRECAST OFFICE BUILDINGS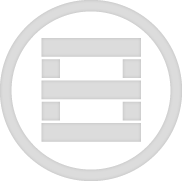 The natural aggregates, sand and cement components of precast concrete allow building designs that are totally unique. Inherent color, texture, and finish variations offer endless possibilities for your sustainable design project. Nitterhouse also offers cement and aggregate selections that are produced locally contributing to LEED certification. Architectural panels may be combined with precast columns and beams to create a total precast structure with large/open interior spaces. A total precast concrete structure utilizes ecoSmart material in an energy-efficient package, while offering year-round construction.
LEARN MORE
BENEFITS OF WORKING WITH ARCHITECTURAL PRECAST CONCRETE PANELS
Whether you are using precast concrete for commercial buildings, residential projects or any other type of construction, there are inherent benefits and value enhancements. We offer completely customized manufacturing capabilities that allow engineers greater latitude in planning and design. Plus, our precast concrete building panels arrive ready for quick and easy installation that helps reduce expenses and speeds up production schedules. Precast concrete commercial buildings, multi-housing residences, parking structures and office buildings are structurally sound, offer greater fire resistance and support environmental sustainability. On time delivery with what you need when you need it.
There's a reason Nitterhouse is an industry leader in the world of architectural precast concrete. We understand your need to create a structure that will last for years, so we set you up for success with precast building panels suitable for load-bearing situations. Have us oversee your precast project, and we'll develop a low maintenance precast concrete structure, offering the following advantages that make all the difference in a real-world setting:
Impact-resistance
Cadmium and zinc protective coatings
Reduced carbon footprint
Precast Concrete Institute (PCI) approval
WHY NITTERHOUSE CONCRETE PRODUCTS?
The Nitterhouse team is known for serving construction professionals, architects and engineers across Pennsylvania and the surrounding states for five generations. We stand as the perfect single-source provider for precast concrete materials, as we're able to provide custom products for your industry and take production requests year-round. We always put our best foot forward for our customers, assuring your project stays on schedule thanks to our ability to ship your prestressed concrete products anywhere from our headquarters in Chambersburg, Pennsylvania.
See the Nitterhouse difference for yourself by having us design a a new precast structure to your specifications.
VERSATILE PRECAST & PRESTRESSED CONCRETE BUILDING SYSTEMS
Since 1923, Nitterhouse has been expanding our production capabilities to support your diverse range of construction and architectural applications. We offer a complete selection of industrial, residential and precast concrete commercial building products including NiCore hollow core plank, architectural panels, columns and beams, ceilings, floors and more. You provide the specification and parameters, and we will custom produce the high-quality precast concrete building panels and structures to make your creative vision a reality.
Versatility in the size, shape and finishes that are available
Efficient in is design, manufacturing and erecting
Resilient to stand the test of time through weather, fire and other events.
If you are a structural engineer in need of a reputable source of precast concrete systems, your search is over. Learn more about how your distinct project can benefit from our precast concrete building panels and get your project started with Nitterhouse today!