NiCore™ Hollow Core Plank Installation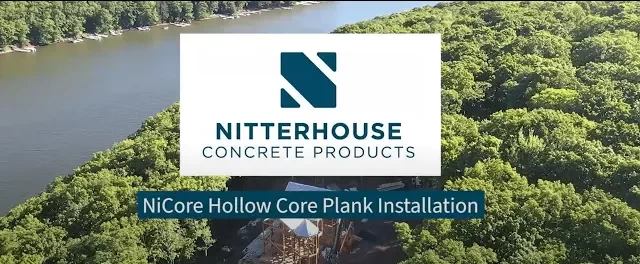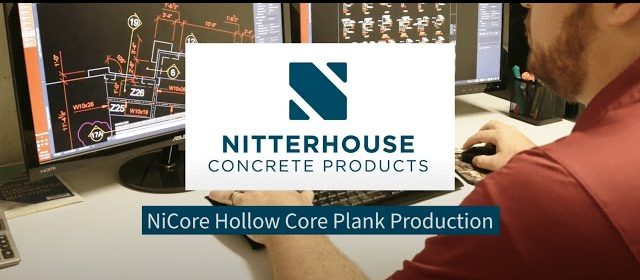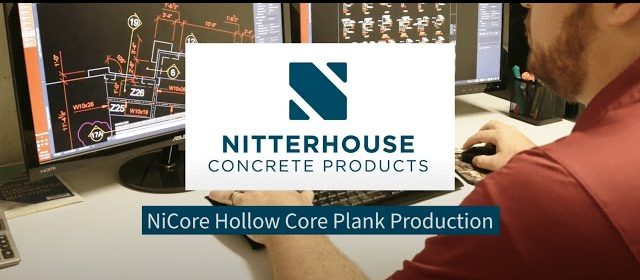 PRECAST FIRE RESISTANCE
Since William L. Nitterhouse produced the first block of concrete back in 1923, we've continued to push innovation to develop an extensive product line through superior engineering and modern technology. Our NiCore™ hollow core concrete is a precision-manufactured, precast/prestressed concrete plank produced with high-strength (5,000 psi minimum) concrete. You get an affordable, reliable and versatile hollow core plank (a modern version of a historical product dox plank) that offers a host of advantages over other traditional building materials.
Our precast concrete floor panels are an increasingly popular choice for engineers, builders and contractors overseeing a wide variety of projects. NiCore™ precast concrete floors and ceilings offer superior durability and natural sound attenuation that contributes to an overall safer and quieter living or work environment. NiCore hollow core concrete planks are custom produced in our state-of-the-art manufacturing facility and come available in depths from 6″-16″, permitting up to 50 Ft of clear span!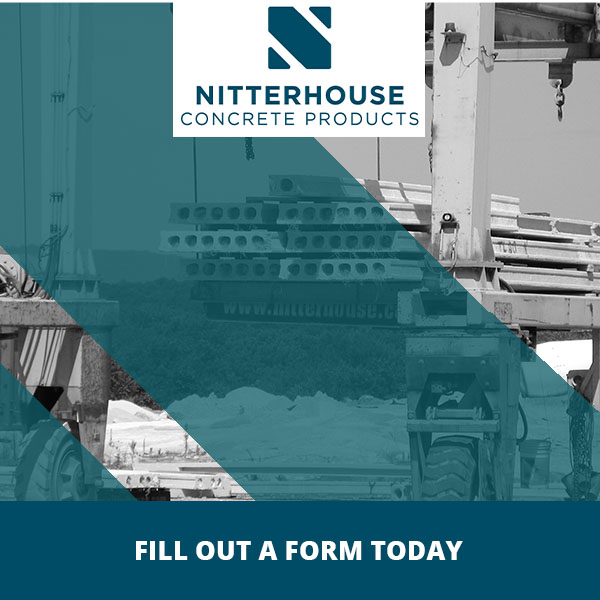 QUALITY PRECAST CONCRETE FLOOR PANELS
NiCore™ precast concrete floor and ceiling panels are manufactured on high-quality steel beds, providing an exceptionally smooth bottom surface. This underside finish is ideal for exposed ceiling applications and opens up additional creative options to bring your creative vision to fruition.
NiCore hollow core plank can be used as installed or, with minimal preparation, painted or sprayed with a textured coating to achieve a lasting attractive look that's easy to maintain. The inherent fire resistance of precast concrete is perfect for school dormitories, hotels or virtually any multi-housing application. Our experienced team will work within your specifications to deliver the exact precast concrete floor or ceiling planks and panels required for each individual project.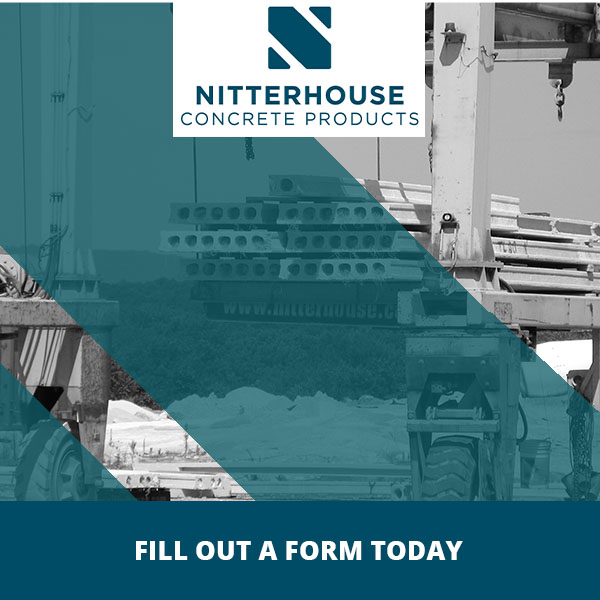 BENEFITS OF NICORE™ PRECAST CONCRETE FLOORS AND CEILINGS:
ecoSmart material – Hollow core plank is the right choice for green building projects since we produce it using manufacturing methods and materials that promote a cleaner environment.
Contributes to LEED performance – NiCore dox planks can help contribute and meet the standards to achieve a LEED performance rating by the U.S. Green Building Council for Leadership in Energy & Environmental Design.
Inherent fire rating – Achieve a safer, more secure environment for schools, homes and offices with a precast concrete product that is inherently resistant to fire damage and reduces the risk of catastrophic structural damage.
Superior sound & vibration control characteristics – Precast concrete floor panels and hollow core plank assist in developing a quieter, more stable living and working environment consumers value.
Exceptionally smooth bottom surface – Our manufacturing process provides a smooth underside finish that delivers a sleek, modern look commonly used in exposed ceiling applications.
Shorter construction duration – Using precast concrete floors saves time in production and installation to keep your project moving on time and under budget.
Year-round manufacturing and erection – We work all year round to produce the highest quality hollow core plank; manufactured and installed to your exact specification.
Superior loading – Our combination of quality craftsmanship and modern innovation yield a hollow core concrete product with exceptional loading characteristics.
On time delivery with what you need when you need it
Nitterhouse is a trusted source of reputable precast concrete floor panels. Contact us for more information on NiCore hollow core plank and get your project started today!
Versatility in the size, shape and finishes that are available
Efficient in its design, manufacturing and erecting
Resilient to stand the test of time through weather, fire and other events