project details
Montclair State University | Montclair, NJ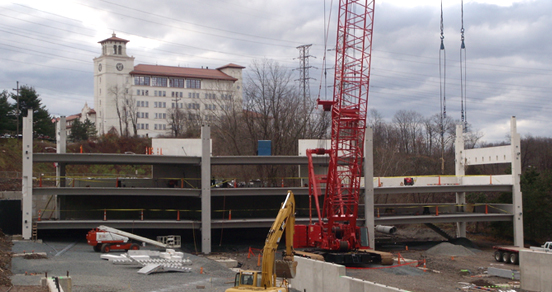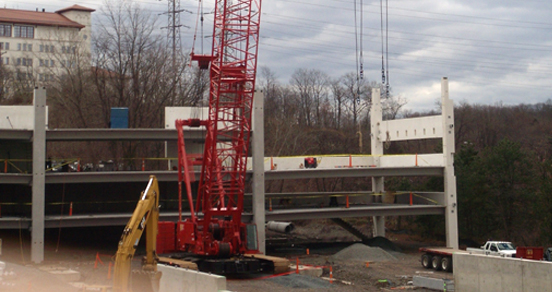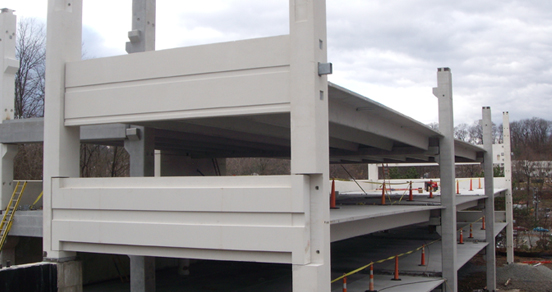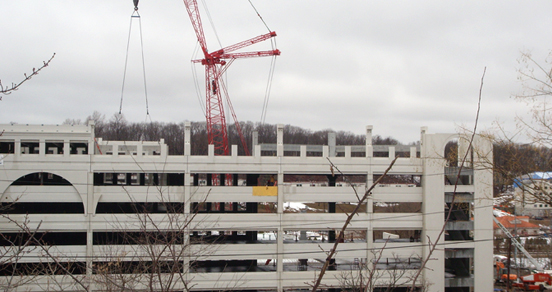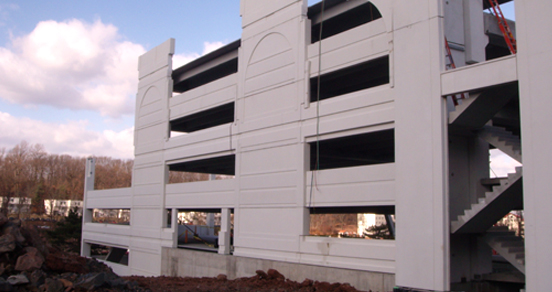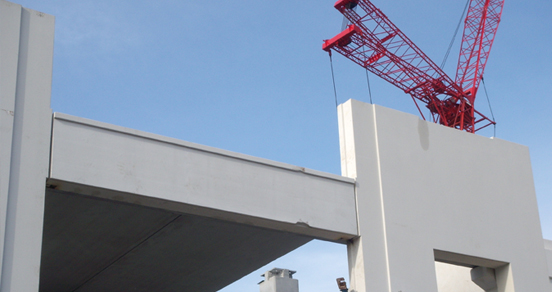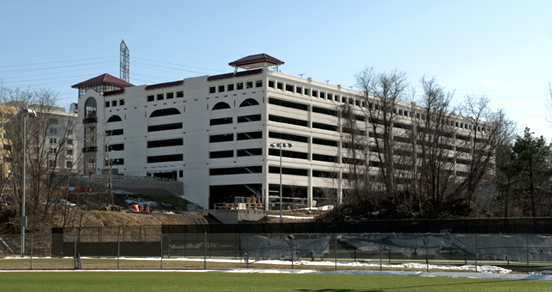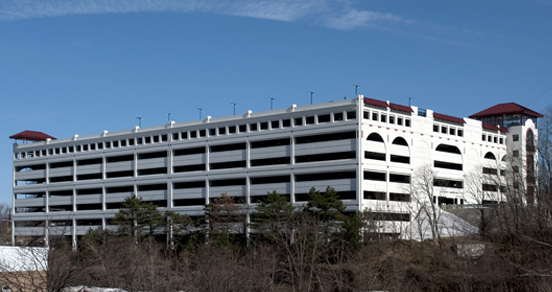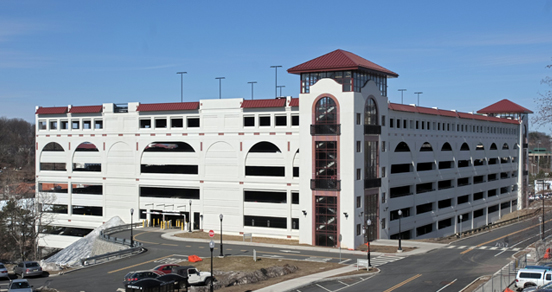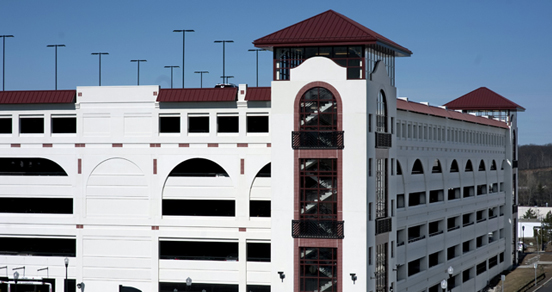 from the client
"Nitterhouse Concrete had to replicate the Spanish mission-style architecture to match the existing structures on this campus. In order to do so, a key innovation was developed for this project with the use of bolted-on precast concrete arches. The arches were produced in pieces that could be easily shipped to the site, then bolted and welded to the spandrels. As a result, a fully rounded arch spandrel was achieved at a fraction of the cost of having to produce and erect the arched spandrels as one composite unit. Precast concrete was the perfect choice to create the fluid rounded shape."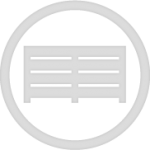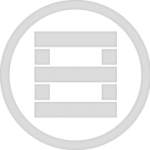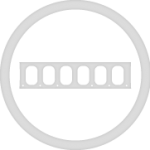 Project summary:
Parking Structure for University
7-1/2 levels
1,532-space Student Parking Facility
429,984 SF of Precast Concrete Components
Quick Stats:
429,984 SF – Double Tees
2,349 LF – Beams
2,520 LF – Columns
2,445 SF – Solid Slabs
196 SF – Precast Panels
39,034 SF – Prestressed Panels
34,213 SF – Horizontal Litewalls
9,505 SF – Shearwalls
5,885 SF – Stair Panels
4,854 SF – Miscellaneous Architectural
28 Stair Units
Building Features:
Location of proposed parking garage would allow alternate means of transportation from the main entrance to the interior core of the campus.
Natural-grade differentials created an economical and aesthetic garage.
Design replicates the Spanish mission style architecture of other campus structures.
Walkway was incorporated connecting the southern corner of the structure to the existing pedestrian circulation system.