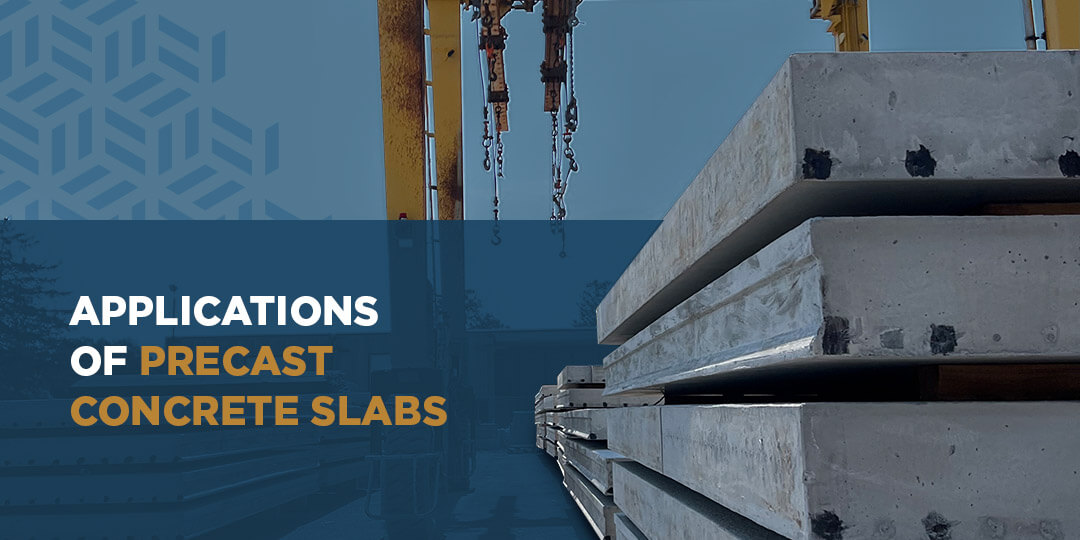 A primary benefit of precast concrete is that it saves significant time on a project because it arrives on-site already cast, cured and ready to install. Production of precast concrete involves pouring the concrete into a pre-made mold with pre-stress strands or rebar or both as the primary reinforcement and then allowing it to cure. Once it cures or hardens to a specified strength, it can then ship to the job site, where it can function in various applications.
Precast Concrete Slab Uses and Applications
Solid slabs are one of many types of precast concrete products. Slabs can be designed at many different thicknesses to meet span and loading requirements and come in a broad range of lengths and widths to meet a project's specific needs. Because our slabs are solid and durable, they are ideal for applications that see continuous wear and tear from extreme weather and high levels of pedestrian or vehicle traffic.
Nitterhouse Concrete Products offers pre-stressed and conventionally reinforced precast concrete slabs in multiple design types, including balcony, stair-landing and floor slabs.
Some of the most common applications for these slabs include:
Building floors and roofs
Balconies
Parking garages and miscellaneous structures
Vehicle bridges
Pedestrian bridges
Tunnel covers
Elevated walkways
Stair landings
Why Use Precast Concrete Slabs in Building Structures?
In addition to strength and durability, two other significant reasons precast concrete slabs work well for building applications are their fire-resistant and sound-attenuating characteristics. Because these slabs are significantly more dense than many other concrete options, they are perfect for buildings in noisy communities or near a highway. Other valuable characteristics of precast concrete slabs include the following:
Energy-efficient via thermal mass
Superior weather resistance
Fire compartmentalizing
Design flexibility and adaptive reuse
Building Types That Use Concrete Slabs
Builders use precast concrete for many building types thanks to its durability and other structural benefits. The customization options make it ideal for designers who need flexibility in their structural planning. In addition, because it arrives on-site ready to install, it saves a significant amount of time over concrete options cast on the job site, translating to quicker project completion and less risk exposure for the on-site workers.
Types of buildings that benefit from precast slab usage include:
Office buildings
Homes and apartment complexes
Retail shopping outlets
Stadiums
Hospitals and medical centers
Schools
Contact Nitterhouse Concrete Products About Precast Concrete Slabs Today
At Nitterhouse Concrete Products, we're committed to providing the highest quality products while offering customization options to meet your application's unique needs. Our superior customer service and elite technical expertise allow us to stand out from the competition. We produce precast concrete year-round and offer fast shipping. Choose with confidence and make Nitterhouse your single source for precast concrete – what you need when you need it.
Contact us online today or call 717-267-4505 to learn more or request additional information.