Precast Concrete Columns
precast durability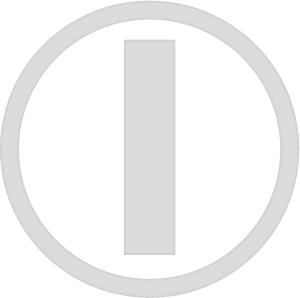 Column Specs
For over 90 years, Nitterhouse Concrete has earned a proud reputation as a reputable manufacturer of high-end precast concrete products and structures. In addition to our line of architectural panels, wall panels and beams, the Nitterhouse structural product family also includes precast/prestressed concrete columns. Every one of our columns is designed for the specific application you require to ensure maximum quality and lasting performance.
We make it easy to find the exact precast concrete columns you need by taking your unique specifications into direct account. Connection details, haunch configurations, sizing, capacity, are all considered on each individual column. Whether produced as prestressed or conventionally reinforced, Nitterhouse structural columns are available in various lengths and sizes perfectly suited for your design application.
Benefits of Precast Concrete Columns:
Utilizing precast concrete components in the building design delivers many benefits to engineers and building companies. Use of our precast concrete columns often allows for reduced costs relating to building materials, installation and long-term upkeep. That's not to mention accelerated construction schedules that help you complete projects on time. Structures designed with precast concrete columns also achieve inherent fire ratings and provide extended service life, in turn making commercial and residential properties more attractive to consumers.
Additional advantages of using Nitterhouse precast concrete columns include:
ecoSmart material – Precast columns we produce in our modern facilities feature ecoSmart materials that reduce CO2 emissions and are stronger, more durable and provide exceptional versatility and value.
Contributes to LEED performance – our precast concrete columns help contribute to your building reaching Leadership in Energy & Environmental Design (LEED) certification for best-in-class building strategies and sustainable manufacturing practices.
Inherent fire rating – Precast concrete's inherent properties offer increased protection against fire damage. Our precast columns provide lasting resistance to extremely hot temperatures and reduce the likelihood of catastrophic structural damage.
Flexible sizing and configuration – As the designer and manufacturer with our own cutting-edge production facilities, we can customize concrete columns to your exact specifications.
Shorter construction duration – Complete jobs quicker with precast structural products meticulously designed for easy, more effective installation in a variety of challenging conditions.
Year-round manufacturing and erection – Our Central PA manufacturing facility and service crews work all four seasons to ensure the building materials you require are always available when you need them most.
Superior loading – Nitterhouse precast concrete columns feature exceptional strength and load principals compared to traditional concrete products and other common support materials.
Contact Nitterhouse for Concrete Precast Columns
We're a leading provider of precast concrete columns that represent the highest standards of function, safety, performance and value. Give us a call or submit an online request for additional information on the benefits of choosing Nitterhouse concrete precast columns for your project today!