Architectural Precast Concrete Panels
THE PERFECT UNION IN PRESTRESSED CONCRETE PANELS — ECOSMART AND BEAUTIFUL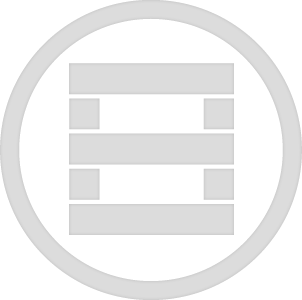 Panel Specs
When you're searching for architectural precast concrete panels that offer the function and flexibility to achieve your creative vision, Nitterhouse has the answer. We design and manufacture high-quality concrete precast panels for engineers and contractors that are strong, durable and attractive. Our precast panels are also a cost-effective, eco-friendly product that promotes environmental sustainability.
The natural aggregates, sand and cement components of precast concrete allow for building designs that are totally unique. Design your signature structure utilizing any combination of exposed aggregate, various sandblast depths, and brick face — all in the color palette that you are looking for. Inherent color, texture, and finish variations offer endless possibilities for your project. Nitterhouse also offers cement and aggregate selections that are produced locally contributing to LEED certification.
Benefits of Precast Architectural Panels
ecoSmart material – Nitterhouse precast concrete panels are made of a stronger, more durable, economically produced cement that helps reduce CO2 and greenhouse gas emissions.
Custom shapes, colors, and textures – Our expert craftsman use the latest technology to create prestressed concrete panels that are customizable to fit your project's unique aesthetic specifications.
Minimal maintenance – Our advanced manufacturing process yields a precast panel that is resistant to impacts, wear and tear and damaging environmental conditions. We prime, hot-dip galvanize and apply both cadmium and zinc rich coatings to our panels for a finish that endures over time.
Load, or non-load bearing – With the ability to order both load and non-load bearing precast panels you can plan and build more efficiently.
High re-market value – Increase the value of your project by using lasting concrete panels that meet green building standards.
Early building enclosure – Gain the ability to keep a project on track by ensuring an early building enclosure in the project development process.
PCI certified production – Architectural precast concrete panels we manufacture in our facility are evaluated using a range of measures, tests and criteria to meet lofty standards outlined by the Precast Concrete Institute (PCI).
The Smart Choice for Concrete Precast Panels
We carry a large selection of architectural precast concrete products and have the capabilities to customize panels to individual project needs. Prestressed concrete is an excellent choice for construction projects including residential homes, apartment buildings, industrial complexes, warehouses, retail stores and more. Our experienced team will partner with you to quickly generate an order for the precast panels configured to your exact requirements.
We offer:
Exceptional product selection and availability with year-round production capabilities
Modern manufacturing facilities including independent batch plants, staging, and logistic areas
Customer service and support dedicated to your complete satisfaction
Fair pricing, accurate order processing and fast shipping to virtually any location
Contact Nitterhouse for Architectural Precast Concrete Panels
We're a family-owned manufacturing business combining old-world craftsmanship with modern innovation to produce first-rate precast panels. Learn more about our visually appealing, ecoSmart architectural precast concrete panels by giving us a call or contacting us online today!