Precast Concrete Wall Panels
Precast wall efficiency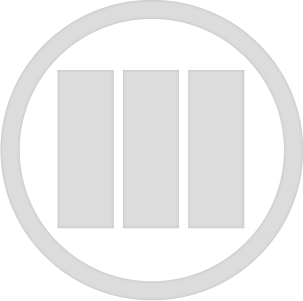 When it comes to building homes, schools, business offices or any other heavy-use structure, choosing reliable materials should always be a top priority. Nitterhouse Concrete Products manufactures precast walls you can depend on to meet your specifications, achieve your aesthetic vision and remain strong and durable over time. You get the quality and selection you require along with the service and support you expect from a family-owned and operated business.
We make the strongest, most versatile and dependable concrete wall panels in the industry. Our precast concrete insulated wall panels are ideal for the following applications:
Food-processing facilities
Large warehousing complexes
Industrial manufacturing operations
Private and public educational institutions
Retail outlets, malls and stores
The Reputable Name in Concrete Precast Wall Panels
Since the first block of concrete produced under the Nitterhouse label back in 1923 to the broad range of concrete products we manufacture today, our focus has always remained on making the best possible products. The sandwich design of our precast walls allows for a beautiful architectural finish on the exterior, and a strong, durable concrete interior as well. By utilizing a center wythe of rigid polyisocyanurate insulation, our panels can be specified with R values up to R19. Nitterhouse precast concrete wall panels may also be designed as load-bearing, eliminating costly steel.
With a broad range of available finishes and customizable specifications, you get the exact product you require to fit your project every time. The exterior is available with the same natural colors, textures, and finishes as our architectural panels. All of our precast wall panels are manufactured in an indoor facility, offering unsurpassed quality control and year-round capability.
Benefits of Nitterhouse Precast Concrete Wall Panels:
ecoSmart material – We manufacture our precast concrete wall panels using materials and methods that reduce harmful carbon emissions.
Local aggregates benefit LEED certification – The materials we source for precast walls can be applied towards Leadership in Energy & Environmental Design (LEED) criteria for best-in-class building strategies and practices.
Load, or non-load bearing – Availability of both load and non-load bearing precast walls reduces material costs and increases design flexibility.
Minimal building enclosure time – We design our precast concrete wall panel systems to deliver faster installation and longer-lasting performance.
Year-round production and erection – Our state-of-the-art manufacturing facility and versatile products are there to support your needs no matter what time of year your project is scheduled.
Durable, impact resistant interior – Nitterhouse precast walls stand up to regular wear and tear, accidents and impacts requiring minimal maintenance and upkeep.
Customizable Concrete Wall Panels
Nitterhouse Concrete Products is dedicated to continued innovation through engineering excellence and utilization of the latest technology. Our broad capabilities allow us to deliver concrete wall panels custom fit to your specific requirements. We take everything into account including panel sizes, sections, assembly methods and other important data to produce the exact wall panels you require to keep your projects moving on time and under budget.
Learn More About Nitterhouse Precast Wall Panels
Our clients trust us to provide exceptional quality and reputable products. Get your project started right with Nitterhouse Concrete today! Give us a call or submit our online information request form for additional details on our precast concrete wall panels.